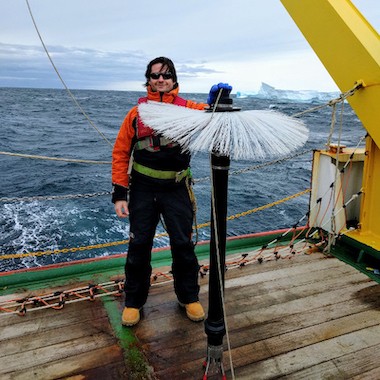 Pierre Dutrieux
Dutrieux, an assistant research professor at Lamont-Doherty Earth Observatory, studies the interactions between the world's oceans and polar ice sheets. His project provide critical insight into the future stability of the West Antarctic Ice Sheet and associated sea level rise.
The Amundsen Sea sector of this ice sheet may be in the early stages of an irreversible retreat; this sector of the ice sheet is grounded below sea level, making it highly susceptible to oceanic melting. But the rate of ice loss remains uncertain, leading to wide-ranging and often conflicting sea level rise forecasts.
Dutrieux's research will resolve some of this uncertainty using data obtained through new under-ice observations and methods to understand the ice sheet evolution and the near-term likelihood of unstable retreat. These findings will enable better predictions about how this melting will contribute to global sea level rise.