January 22, 2016
One scientist is focusing on food security and climate shocks. The other is exploring the influence of climate change on droughts and wildfires.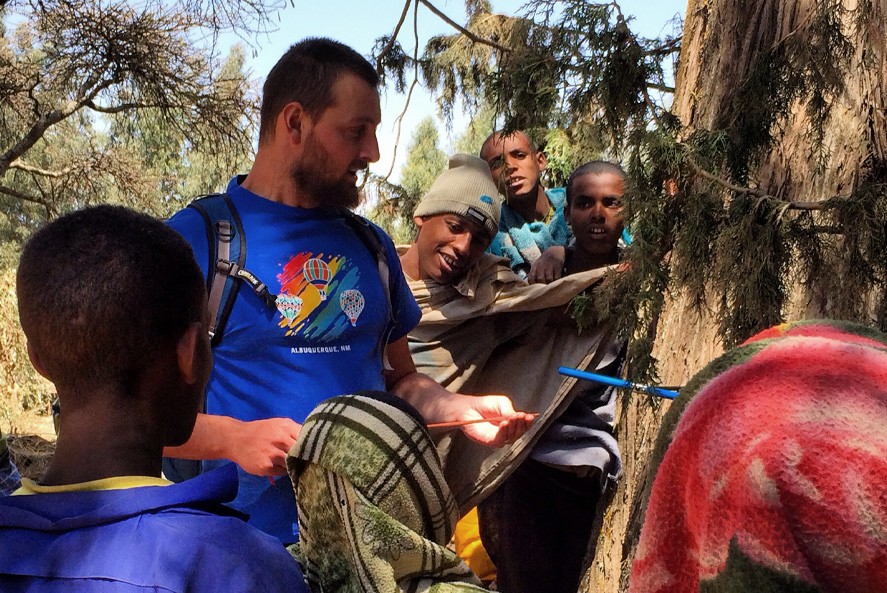 The Center for Climate and Life announced its 2016 Fellows today, choosing two young scientists whose work goes to the heart of the Center's mission: Michael Puma will focus on reducing the vulnerability of the global food system to climate-related shocks, and Park Williams will explore the influence of climate change on droughts and wildfires.
The Climate and Life Fellows Program, now in its first year, funds projects with a high chance of producing high-impact results for humanity related to life's essentials – food, water, shelter and energy. The Center covers one-third of each Fellow's annual salary for up to three years and provides additional support for research travel and fieldwork.
"This Fellows Program was established to speed up the discovery process to understand how climate change will impact the things we care about most," said Center for Climate and Life Director Peter deMenocal. "I was thrilled to see the quality of these first proposals, and the panel selected two excellent projects to fund – science that will produce actionable knowledge."
Fixing the Global Food System
Puma's research focus starts with the first global food crisis of modern times, in 2008. Wheat and corn prices had doubled over a two-year period, and rice prices tripled in the span of a few months. The high prices led to food riots in Africa and other developing countries. The 2007 harvest wasn't the only problem – it was only slightly less than average. Instead, the problem lay in the unforeseen interactions of the world's highly interconnected global food system, Puma explained.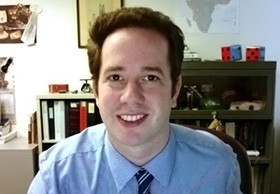 "On the surface, globalization of our food system balances supply and demand across different regions, provides protection against regional disturbances, and leads to a more efficient global system," Puma said. "However, experience with other interconnected systems like the financial sector demonstrates that seemingly minor disruptions could spread rapidly, with disastrous consequences."
Puma, an Associate Research Scientist at NASA Goddard Institute for Space Studies at Columbia University, plans to use his Center for Climate and Life funding to apply advances in network analysis to better understand the global food system and mitigate potential food-system disruptions. To do so, he will be working closely with a broad range of stakeholders involved in the global food system, including farmers, industry, non-governmental organizations and governments to address how society can reduce the vulnerability of the global food system to climate-related shocks.
Climate, Drought, and Wildfires
Williams, a bioclimatologist and Lamont Assistant Research Professor at Columbia University's Lamont-Doherty Earth Observatory, has been studying the drivers of drought and the role of human-induced climate change, particularly on the health and resilience of forests. In 2015, he published the first quantification of the role human-caused global warming has played in the recent California drought.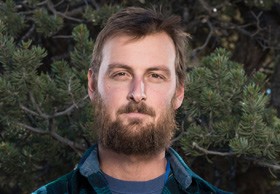 The processes that govern drought's effects are complex and difficult to simulate with computer models that could provide a forecast. With the support from the Center for Climate and Life, Williams will be using world-class observational datasets to diagnose the main drivers of changes in soil moisture, snowpack, stream flow and wildfire, and the influence that human-induced climate change has had on each. He also plans to use tree-ring records to compare recent Western U.S. droughts to the megadroughts from the 800s to 1500s that are suspected of uprooting civilizations.
"Understanding the climate-change effect on these processes is critical for resource management and planning of future policy," Williams said. "For example, western U.S. forest-fire area has tripled since the early 1980s. Government policies toward fire-fighting and fuels treatments – forest thinning, for example – would be affected if we understood the effect of climate change on fire in the past and future."
The Center for Climate and Life supports scientists involved in research aimed at understanding how climate change impacts the security of food, water, and shelter, and to explore sustainable energy solutions. The Center partners with industry, finance and governments, creating and transferring the knowledge needed to build a more resilient, sustainable world.
"We're changing the way we do and fund climate science," deMenocal said. "I'm thrilled to see these Fellows begin their important work."