January 09, 2017
Many of President-elect Donald Trump's cabinet nominations share the distinction of being people who would work to undermine the very things they have been tasked to protect.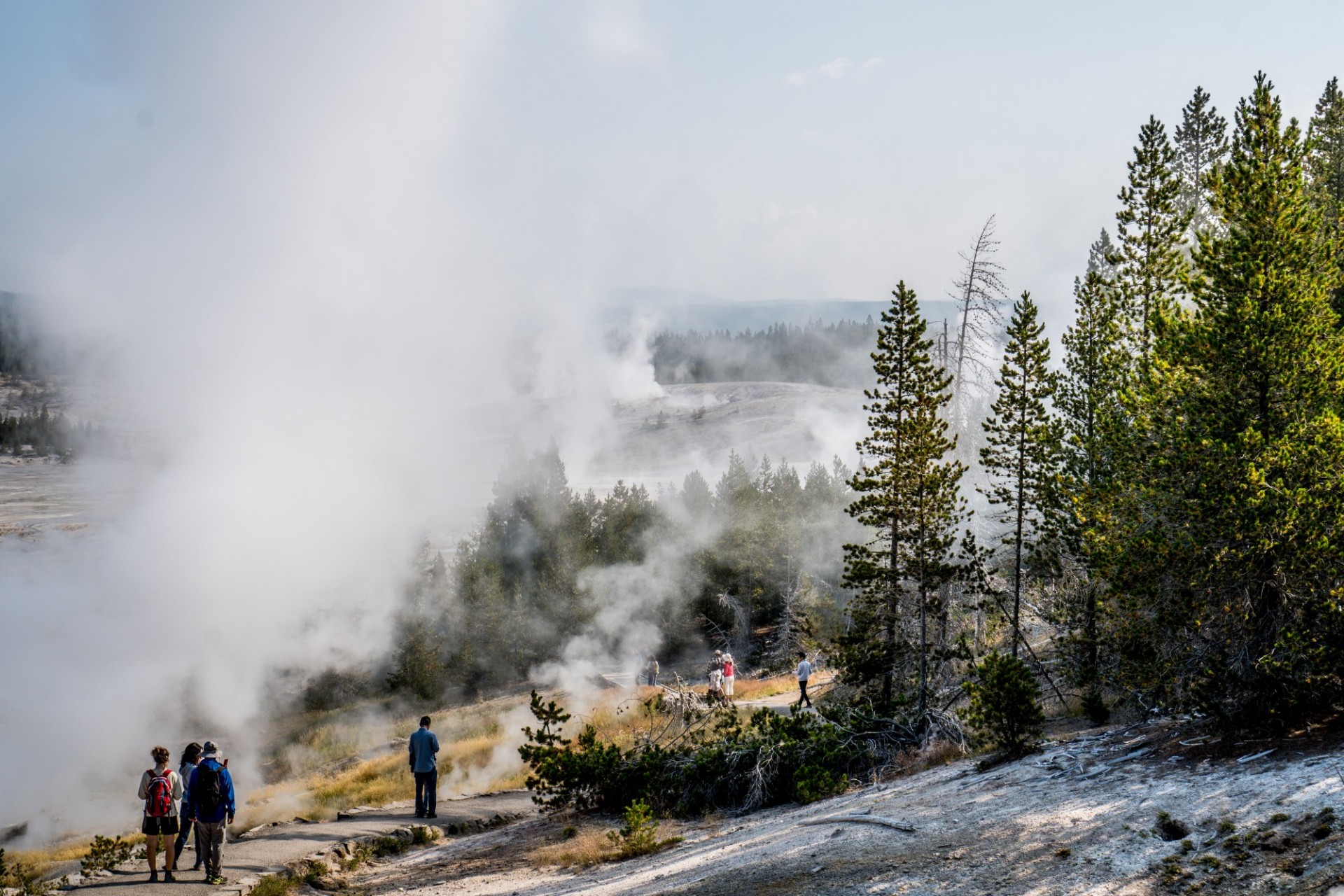 There has been considerable effort to read the tealeaves when it comes to assessing how President-elect Donald Trump will deal with the issue of human-caused climate change.
Trump has characterized climate change as a hoax, vowed to "cancel" the Paris Agreement, and threatened to block the EPA's Clean Power Plan — a measure to reduce carbon emissions in the power sector that lies at the heart of our commitment to the Paris Agreement. Among the members of Trump's EPA transition team are some of the most strident climate change deniers. One of his key advisers has threatened to cancel NASA's entire climate research program, dismissing it, with no apparent sense of irony, as "heavily politicized." Such policies suggest a continuation of the assault on climate research well underway by congressional Republicans even before this latest election.
Yet Trump recently acknowledged not only that climate change is real, but that "there is some connectivity" with human greenhouse gas emissions (essentially all of the recent warming is caused by us, but let's not be picky; we're grading on a curve here). Trump recently met with perhaps the most prominent of climate change campaigners, Al Gore, who characterized their meeting as "lengthy and very productive."
Well, the tealeaves have now settled out. And they are ominous.
Trump's nominee for Secretary of Energy, Rick Perry, who has indicated he would readily eliminate the Department (if he could remember its name), wrote in his 2010 book that "we have been experiencing a cooling trend." In reality, 2016 will be the third consecutive warmest year on record. Trump's nominee for Secretary of the Interior, Rep. Ryan Zinke (R-Mont.), plays down climate change as "not proven science" and Trump's nominee for Secretary of State, Rex Tillerson, is the chief executive of ExxonMobil, a company well-known for the disinformation campaign it has waged against the science of human-caused climate change.
Especially troubling is Trump's nominee Scott Pruitt, Attorney General of Oklahoma, for EPA Administrator. The EPA was responsible for arguably the most significant effort to act on climate yet, in the form of the Clean Power Plan; Pruitt is part of a group of Republican State Attorneys General who have sued the EPA over the plan. And he, too, is a climate change denier. Earlier this year in National Review, Pruitt asserted that, "Scientists continue to disagree about the degree and extent of global warming and its connection to the actions of mankind," once again ignoring overwhelming scientific evidence to the contrary.
In the past, even Republican EPA Administrators have typically lived up to their responsibility to respect the scientific evidence and to defend the environment. When it comes to acting on climate, I can do no better than to quote four of them from an op-ed they co-authored in 2013:
"We must continue efforts to reduce the climate-altering pollutants that threaten our planet. The only uncertainty about our warming world is how bad the changes will get, and how soon. What is most clear is that there is no time to waste."
We cannot afford an EPA head who will disrespect what the scientific evidence has to say, and who will actively work to undermine the very thing he has been tasked to protect. If we are to avert potentially catastrophic and irreversible changes in climate, we must act now. We can't afford four (let alone eight) years of denial and delay.
So is there any hope?
There is evidence that Trump's daughter Ivanka and husband Jared Kushner, both part of Trump's most trusted inner circle, might be voices of reason on climate. Trump's meeting with Al Gore was a consequence of Ivanka's efforts. Some have speculated she might even be angling for an unofficial "Climate Czar" role in the Trump administration. Kushner has published not one but two hard-hitting commentaries on climate change in his paper, The New York Observer, in recent weeks. The two have three young children, and undoubtedly do not wish a degraded planet upon them, courtesy of their grandfather's misguided policy choices.
If Ivanka and Jared Kushner want to make a difference, they must confront Donald Trump now. They must explain to him he can both act on climate and, by embracing the great economic revolution of the 21st century, renewable energy, make good on his campaign commitment to restore manufacturing in this country. And they must urge him to reconsider his tragically misguided nominations for key government posts.
In the event that the Trump administration joins with a "no nothing (on climate)" congress in seeking to roll back efforts to limit carbon emissions, we will need to look elsewhere for leadership. The private sector is an obvious and growing source of climate leadership. Hundreds of companies including Nike, Starbucks and Levi Strauss, recently issued a joint statement expressing a "deep commitment" to honoring the Paris Agreement and working toward a low-carbon economy. The 2014 Risky Business study, led by Mike Bloomberg and others, highlights the financial and investment risks of climate change to the U.S. economy. State governments, like California, who are leading the way when it comes to incentivizing clean energy and putting a price on carbon, working with cities and municipalities, will need to join forces with the business community and the other nations of the world, as we seek to limit greenhouse gas concentrations below dangerous levels.
This challenge is more urgent than ever now. The fate of the planet may well lie in the balance.
— Michael E. Mann is Distinguished Professor of Atmospheric Science at The Pennsylvania State University, Director of the Penn State Earth System Science Center, and recent co-author with Washington Post cartoonist Tom Toles of The Madhouse Effect: How Climate Change Denial Is Threatening Our Planet, Destroying Our Politics, and Driving Us Crazy